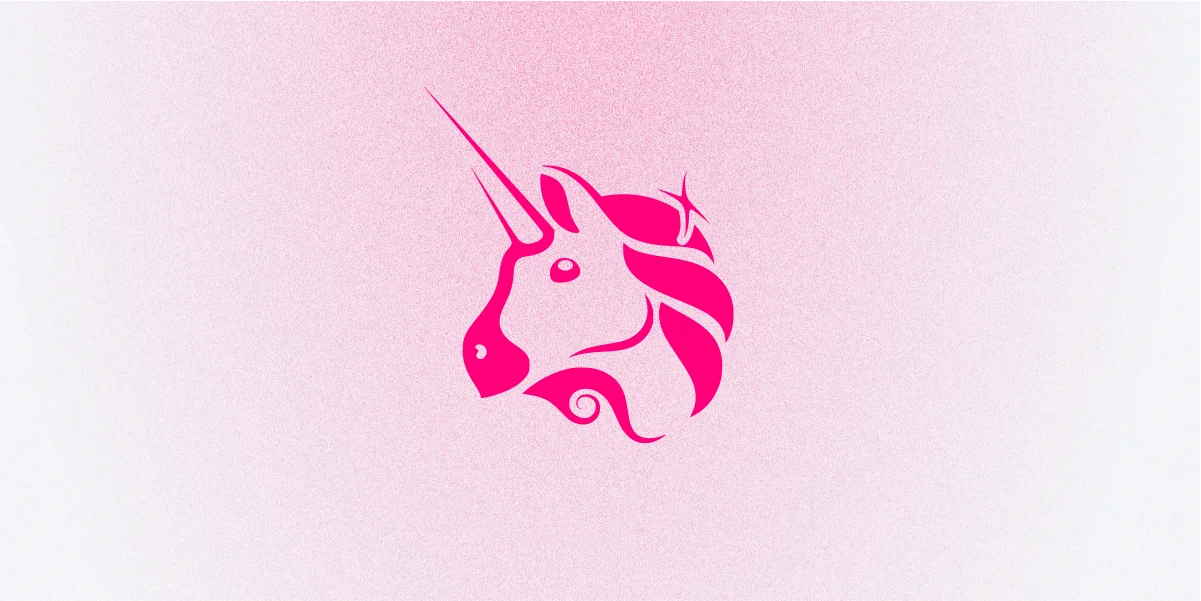 The acquisition of Genie will allow Uniswap users to directly buy and sell NFTs via the Uniswap Web app.
As part of the acquisition, Uniswap is planning to airdrop USDC stablecoins to some of the old Genie users, starting August.
---
Decentralized exchange Uniswap is making a big move in the world of non-fungible tokens (NFTs). On Tuesday, June 21, Uniswap announced the acquisition of NFT marketplace aggregator Genie. This is massive as the deal will allow millions of Uniswap users to buy NFTs listed across multiple marketplaces.
Starting this fall, Uniswap users will be able to buy and sell NFTs directly from the Uniswap web app. The decentralized exchange (DEX) said that the Genie integration comes as part of its mission to unlock universal ownership and exchange. Announcing the expansion of the Uniswap Universe, the protocol noted:
In pursuit of our mission to unlock universal ownership and exchange, we're excited to share that we've acquired  @geniexyz — the first NFT marketplace aggregator — expanding our products to include both ERC-20s and NFTs.

NFTs will be integrated into our products, starting with the Uniswap web app, where soon you'll be able to buy and sell NFTs across all major marketplaces. We'll also integrate NFTs into our developer APIs and widgets, making Uniswap a comprehensive platform for users and builders in web3.
This is not the first time that Uniswap is making a foray into the world of non-fungible tokens (NFTs). Back in 2019, Uniswap launched Unisocks, a platform for NFT liquidity pools. It also featured NFTs backed by real-world assets.
Related: NFT Marketplace OpenSea decides to move to Seaport to leverage low transaction costs
Uniswap overtakes Ethereum in the gas fee paid
Just 48 hours after the launch, Uniswap has overtaken Ethereum in terms of the average gas fee collected. As per data on CryptoFees, Uniswap is currently ranking #1 in terms of the daily gas fee collected as well as fees paid over a 7-day rolling basis.
Decentralized exchange (DEX) Uniswap itself rests atop the Ethereum blockchain network. The acquisition of Genie has given a major boost to transaction activity taking place on Uniswap. Some experts also call it the resurging demand for DeFi in the current market slowdown.
Additionally, Uniswap is also considering a USDC airdrop for old Genie users. The announcement from Uniswap notes:
Consistent with the web3 ethos, we're sharing some of the value with historical Genie users through a USDC airdrop. The airdrop will launch in August and be claimable for up to 12 months, based on a snapshot that has already been taken. Stay tuned for more details.
Uniswap is currently the world's largest decentralized exchange (DEX) protocol. As of date, it has more than $7 billion in DeFi TVL. The recent development will also help Uniswap emerge as a formidable player in Web 3.0.
Uniswap's native cryptocurrency UNI is up 12 percent following the news. As of press time, UNI is trading at $5.23 with a market cap of $3.8 billion.