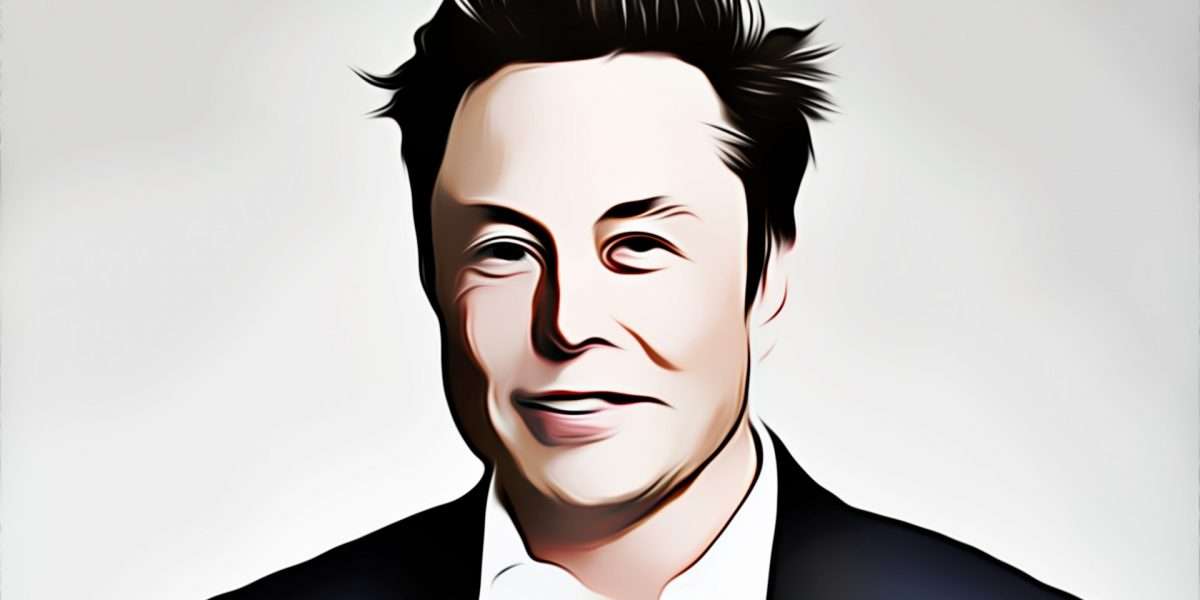 Elon Musk has changed his Twitter profile picture to a collection of Bored Ape Yacht Club NFTs, with Bored Ape #5809 at the center, leading to a spike in the price of Apecoin.
The crypto world is undecided on whether Musk is trolling the NFT industry, if he actually owns the collection or if he is profiting from someone else's collection.
---
Elon Musk is at it again. After months of keeping a low profile (but only in regards to crypto, he's been pretty busy elsewhere), the new Twitter owner is back to moving the crypto markets. This time, it's Apecoin, but the crypto community is divided on how it feels about his latest antics.
It all started with the Tesla CEO changing his profile picture on Twitter to a collection of Bored Ape Yacht Club NFTs with Ape #5809 right at the center. With over 90 million users on the platform, this didn't go unnoticed and it was pretty much all that Crypto Twitter was raving about.
Elon Musk changes his Twitter profile picture to a image of Bored Apes

— db (@tier10k) May 4, 2022
As with any other development in the space, the price of the underlying asset was the biggest beneficiary. In this case, it was ApeCoin, the native token of the BAYC universe, that shot up. ApeCoin leaped by over 20 percent following the development to hit $17.60.
The rise didn't last long. Shortly after changing his profile picture, Musk tweeted, stating that it "seems kinda fungible."
I dunno … seems kinda fungible

— Elon Musk (@elonmusk) May 4, 2022
This was a reference to one of the most common criticisms of NFTs by the skeptics. They claim that despite being referred to as non-fungible (which implies they can't be replicated), these digital collectibles are quite fungible. Many have dismissed NFTs saying that all they need to do is right-click to save the attached image, something that the Musk tweet seemed to insinuate.
Even BAYC NFT holders noticed the sly dig, with one tweeting:
Twitter owner right click saved us 💀

— Josh Ong (@beijingdou) May 4, 2022
Musk's tweet undid most of the good that the change in profile picture had done for the price of the ApeCoin. At press time, it's trading at $15.21, up by a slight 2.2 percent in the past day.
Elon-gate: Did Musk 'steal' the NFT collection image?
Then came the important question – who actually owns the NFT images that Musk had on his collage? Since the blockchain is pseudonymous, it's not easy to unearth the actual person behind an address unless other information about them is known.
In this case, for instance, the prominent NFT image, Ape #5809 is owned by a wallet that has 75 NFTs in its collection according to OpenSea, but that's all that's known about it. Ape #5809 is going for 3.77 ETH at press time, worth about $10,700.
It's possible that Musk owns this address, but so far, nobody seems to know for sure.
However, Michael Bouhanna, a contemporary art specialist at Sotheby's, the auction house, took to Twitter to accuse Musk of 'stealing' the NFT collection image from him. He claimed to have made the collection as a promotion for Sotheby's $24 million auction of 101 BAYC NFTs in September.
Remove the picture or give me my credit, Bouhanna demanded.
@elonmusk as much I admire your work I'd like you to remove your pfp that I created for our Sotheby's sale. Or you credit me 😂. Happy to send you the original file minted with the buyer approval 🫡 pic.twitter.com/e83ZyxWGH5

— Michael Bouhanna (@michaelbouhanna) May 4, 2022